Upsilon x25
Players online:
0
Vote for us
Follow us
Counters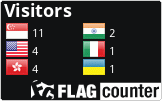 Forum News
Server rules
Insulting GMs – Admins on any public channel is a bannable offense.
Insulting other players on any public channel, will cost you a chat ban or maybe a more serious punishment if expressions are heavy.
Expressions like "Server is dead" or "Leaving Server, free items" or similar is a bannable offense.
"WTT items here for other Server" is a Bannable Offense.
Selling for real money is a bannable offense.
Use of any 3rd party software is a bannable offense.
Advertising other servers is a bannable offense.
Hacking into any account will lead to being banned immediately. However players have to be responsible for their own accounts. Gm's will not give back any item if your account was hacked, so if you want to give your login and password to anyone, you do it at your own risk.
Do not ask any staff members for items, adena, mobs, or exp. They are not allowed to give out anything.
GM's will NEVER ask you about your account info! If you'll get scammed, hacked, or whatever, it's your own problem and Staff won't take any action, except punishing the offender. Lost items WILL NOT be given back.
Any violation of any of these rules will cost you punishment (even termination of your ability to play in our server) !