Upsilon x25
Players online:
0
Vote for us
Follow us
Counters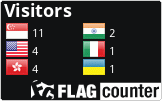 Forum News
Download server files
Client installation instruction
1) Download client.
2) Install client.
Upsilon system installation instruction
Download L2Upsilon updater from down below.
Put L2Upsilon updater into your Lineage II directory (usually C:\Program Files (x86)\NCsoft\Lineage II\).
Start L2Upsilon updater, wait till it finished updating.
Press START*. Enjoy
*We recommend to always start your game from L2Upsilon Updater or Shotcut from desktop, to check all files before start!
Client
Lineage2 High Five client
Server updaterLIVE
L2Upsilon Updater
Server system Live
L2Upsilon System Full