Upsilon x25
Players online:
0
Vote for us
Follow us
Counters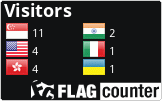 Forum News
Server news
Server In Beta!
Hello, from today, server set to BETA! Live server start data: 25th of JUNE! More information soon!
Live STARTED
Server started SUCCESSFULLY. Thanks for everyone who join us. We are happy that our first start successful. No laggs, all bots on tracking. We hope in future there will be more online. Thanks. Before join, check system. Good luck!
IMPORTANT!!!
Delete old system folder, use updater to download new! In other case - L2 will crash!
Prepare for start!
Server is already prepared (transferd to new server hosting with protections against DDOS and 3rd party programs). Beta server will be disabled 2 hours before Grand Opening. After Beta goes DOWN, please do FULL system check, or better - delete old system, and then do FULL CHECK. If you dont do this, you will not be allowed to play in LIVE server. Thanks.
Grand Opening
Hello, i want to announce official GRAND OPENING date!
Grand Opening date: 2017-05-06 7:00 pm GMT+2
Invite your friends, and try to win Raid Boss event!
**Friends INVITE event will be announced 3days before start!**
NEWS
BETA server is ONLINE. We are planning to keep it till 3 days before LIVE. LIVE server on MAY 6th. We will add more info about LIVE server start in few days. Thanks!
*New system will be added soon!
EPIC BOSS EVENT
Event begins on May 7th and ends on May 20th.
First Boss spawns:
Queen Ant - 2017.05.07 20.00 GMT+2! reward: 10eur!
Baium - 2017.05.11 20.00 GMT+2! reward: 15eur!
Antharas - 2017.05.12 20.00 GMT+2! reward: 20eur!
Valakas - 2017.05.13 19.00 GMT+2! reward: 25eur!
*Queen Ant ring drop chance is 30%, for reward you need ring.
Only clan LEADER will be rewarded
BETA Updater
BETA updater already in Download section. Login server offline till 7pm GMT+2!
BETA Start!
Hello everyone! We want to announce that our server BETA will start TODAY at 7pm GMT+2. Feel free to join and test it. Please report all found bugs to us in forum, or just in REPORT NPC in Giran. Thanks! You will be able to download system in 2 hours before BETA start :)
L2Upsilon x25 HIGH FIVE - BETA!
Can you smell BETA server!?
---
Dear Players.
Server is almost ready for BETA mode. We hope, You will stay here and will help us to improve server as much as possible before LIVE!
What we need from you?
- Report founded buggs or mistakes to forum Bug section, or via Bug report NPC (in Giran)
- Give us some ideas what we can add more to website statistics to show you, that there is no black market in server
- Help in advertisment (forums etc..)
---